Oooohhhhh baby what a game on Sunday. If you're smart enough to be reading this blog, you already know what a big difference there is between 4-2 and 3-3. Especially in what I like to refer to as the "toughest division in football". Argue all you like. Your arguments will surely be flawed in the face of my irrational opinions. Now with the murder's row of Atlanta, Baltimore, San Diego and New Orleans (sigh... Drew Brees is
dreamy
) coming up this was a must win and they got it done. That's bigtime. But, of course, there's more to the game than just the outcome. Here's what went down, with accompanying ridiculous newspaper-style headlines.
The Bodyguard, Starring Carson Palmer
What a tale of two halves, and nothing typified this more than the play of the offensive line. In the first half Carson was on the run like Chris Henry from the police. When you see your franchise QB who's fresh off major knee surgery throwing off his back foot while his linemen get pushed back into him, you start to worry. As I recall, the offense had 17 total yard and -1 rushing through the first quarter. Not quite the high powered team we came to know. But they got their asses in gear and played extremely well in the second half. Who knows what Marvin said to them but Rudi ended up with over 100 yards and Carson had time to throw. Fantastic job by a banged up unit.
Backer, Back There
Speaking of banged up, my game ball (Nerf) goes to the linebackers. Not only have they lost last year's leading tackler and last year's #1 draft pick, but now Brian Simmons the leader of the defense as a whole has been banged up and didn't start. The rookie MLB, Ahmad Brooks, is a total badass and we just have to keep our fingers crossed that he doesn't go all "Bengals" on us and get arrested. Don't forget about Landon Johnson going all Purdue and knocking heads.
Two Sides of the Same Coin
As I was walking out the tunnel towards the concession stand (mmmmm $4 half-cooked pretzel) I looked up to see one fan in a Steve Smith jersey yelling across the way at a Bengals fan just as Smith himself caught a pass. The Carolina fan "You know who that is! That's Steve Smith" to which the Bengals fan replied "Who?" Incredulous, the man reiterated "Steve SMITH!!" which was only questioned with another "Who?" causing a frustrated turn back to the game. Fantasitic job, anonymous Bengals fan.
What Time Is It? Game Time!
This one is for my neurotic dad who just about had an aneurism convincing himself that I was late meeting him before the game. Needless to say, I had time to make a sandwich, grab a poncho and say hi to my mom and we still got there before kickoff. He did get all confused and forget where we parked because we had to go up a couple levels higher in the garage than usual. Old fart.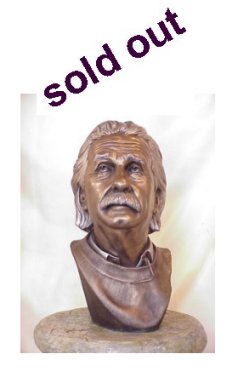 Sometimes, the Glass is Completely Empty
Have you ever been to a Halloween party where somebody gets too drunk and things get out of hand? Suddenly a fight breaks out and you realize that you're watching a caveman fighting with a gorilla. It takes a minute for things to die down before you realize how ridiculous the whole situation was. Well, on Sunday it was cold - not freeze your teets off cold, but cold enough that you wished you'd worn another pair of socks. Anyway, the concession stands ran completely out of hot chocolate and suddenly (as I waited for my pretzel) I was confronted with an angry mom of face-painted superfans who were NOT happy about the lack of warm chocolatey beverage. And this poor volunteer behind the counter could do nothing to appease them. I got out of there before things escalated, but I didn't hear of any arrests.
If You Can't Say Something Nice...
As I mentioned above, the offense was nothing short of anemic in the first quarter. There wasn't any booing on successive three-and-outs but there was some grumbling. I turned to the old man and said "the natives are restless." Luckily, they got their shit together and finally got a first in the second quarter. It was a dinky little screen play to their own 30, but the crowd was suddenly to their feet cheering. Unfortunately, it was painfully obvious that 90% of the cheering was sarcastic. That's the kind of shit we used do in the late nineties because there was legitimately nothing better to cheer for. Hopefully that gives you some idea of how bad they looked in the first half.
Now that's a Big Pair of Balls!
Ok, this wouldn't actually be a headline, but I like it anyway. This one is for the 4th and 1 call of the pass to Chad. Had this been incomplete I would have been inconsolable, but it was complete. I actually couldn't even see the catch because of where our seats are, we were concealed by the sideline. They didn't show a replay on the scoreboard, and I'm wondering if that's because it had the potential of being challenged. If so, good work replay director guy.
All in all, a good day and a huge win. I'd be remissed if I didn't mention Kevin K's interception to basically ice the game. Who dey! Somewhere Bootsy Collins is smiling.