N
First off, if you haven't ventured over to
Planet Killer
lately, you should do yourself a favor and check out what Mark has to say about all things sports and entertainment (though mostly sports) fairly regularly; more often than not he's writing something insightful that makes me wish I had written it first. Which brings me to his recent post about last night's MNF debacle--both on the field and in the booth.
I couldn't agree with Mark more that the Theismann/Tirico/Kornheiser team is a bust. Theismann is a douche, Tirico is vanilla, and Kornheiser is just loud. But I myself had little hope for the crew. I've never liked Kornheiser on PTI; the only reason that show was bearable was Wilbon's intelligence and his cute little obsession with the Cubs. In a sense, Kornheiser and PTI is symptomatic of much that is wrong with ESPN. No longer is the meat of sports coverage at the "worldwide leader" about the event itself (although I have to say that ESPN's baseball coverage remains pretty admirable--and that's saying a lot considering we have to deal with Joe Morgan as much as we do). Instead it's about the hype, the storyline, the script.
Example. Last night's game between the Bears and the Cardinals boiled down to 3 main storylines (give or take), and everything--and I mean EVERYTHING--continually came back to these themes throughout the pre-game/in-game/post-game broadcast:
1. The Bears are good (are they better than the '85 Bears? Please tell us, Coach Ditka, please. America is dying to know how you compare a team that's played 5 games this year--and only one against a legitimate power, Seattle--to a Super Bowl winner. Fucking ludicrous) and that there is no way they will lose because
2. Arizona blows. They have now been labeled a "futile" franchise. If I had a nickel for every time Kornheiser referenced how historically bad Arizona is, I'd probably have a dollar. Maybe even $1.25. But--BUT--(this is where the whole booth got giant erections about midway through the third quarter)--Arizona may be saved because
3. Matt Leinart is GOOD. And he is a Hollywood boy. And had you heard he played at USC? He is SO good that he is capable of marching his historically futile team down the field for the game-winning field goal. Goddamn, he has so much poise, I might have to ignore the Paris Hilton herpes and go blow him myself.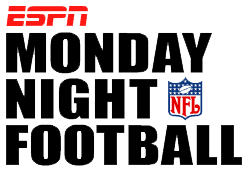 Anyway, my point is not that these aren't valid observations; they are. The Bears have dominated teams this year. Arizona is historically bad. Matt Leinart has looked really good the past two games. But all of this obscured what was actually going on down on the field. Where this particularly baffled me was that final drive when Leinart got the offense into field goal range and then Denny Green immediately decided to run the ball, run out the clock, and kick the field goal for the win. The only problem: the Cards only got close enough to make it a 40 yard field goal; hardly a chip shot by any kicker's standards.
There was absolutely no discussion in the booth about the relative merits or demerits of settling for a 40 yard field goal instead of going for the end zone (or at the very least getting 10 more yards to make it easier on your kicker). Instead, the MNF team was busy fellating Leinart and practically assuming that he had won the game for the Cards. Since when is a 40 yard field goal automatic, particularly for Neil Rackers this year? If Denny Green, Joe Theismann, Mike Tirico, and Tony Kornheiser didn't know that, let's hope they do now. Maybe that'll show up in the MNF script for next week.