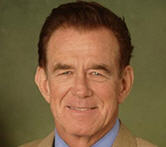 So the baseball playoffs are here, and that means we get to endure the media fawnings over the Yankees (who, by the way, literally have an All-Star at every position now; it was only a matter of time) and Derek Jeter, his "leadership," his "intangibles," his "clutch performance," and his "smooth balls." Or at least that's what I thought I heard Tim McCarver say. Anyway, since the Sox aren't in it this year (and, surprise, neither is my surrogate team, the Redlegs), I find myself less interested in the games, no matter how spectacularly ridiculous
Torii Hunter's defensive hijinks
are (By the way, I still hate you Torii Hunter for completely
unnecessarily bowling over Jamie Burke
two years ago. I hope you look half-retarded in the outfield again tomorrow, hastening your goddamn Twinkies to a swift exit). I think the disinterestedness has to do with the Sox winning it all last year; playoffs used to be exciting no matter who I was watching (the Yanks-Arizona series a few years back comes to mind); now with every game I just think: "Goddamnit, the White Sox would beat this team. ARGHAGHGAGH." Even though I know they wouldn't. I digress.
Since the playoffs are here, that means the fantasy baseball season has drawn to a close, and on Monday morning I celebrated an unprecedented triple crown victory in my three different leagues. I don't know if I can possibly picture a more anticlimactic and somber victory, eating my banana and Cheerios as always, drinking my grapefruit juice, staring at the computer monitor and saying (out loud, I think), "Hey, I won all three leagues," knowing full well that about 85% of the people I was competing against stopped giving half a shit way back in August, if not before. I told my fiancee and she barely grunted. I guess maybe she was desensitized to such information since I said to her nearly every day in July, "Hey, I'm first place in all three of my fantasy leagues! This is crazy!" She didn't even bother to humor me anymore.
So, as I noted earlier, the victory becomes almost sad when I start to reflect on how many hours of my life I devoted over the past six months to figuring out whether or not I should keep Javier Vazquez for his strikeouts while eating his ridiculously high ERA, searching frantically for a trade to scrounge more stolen bases at midseason, pondering when I had built up a big enough lead in saves to start trading for starting pitching. The list could go on and on. And what do I have to show for it? Three more first place trophy icons on my Yahoo Fantasy profile. Which I and I alone check. Wow. It really starts to make one question one's existence. Yeah, I know, I should start up or join a money league so that people actually pay attention for the whole season and I have something to show for my efforts. But to that I say: all my friends are cheap pussies. And not the good kind. That, and I don't have many friends (I wonder why that is?).
So for now I'll have to content myself doing things like dropping Aramis Ramirez with 3 days left in the season because he isn't getting at-bats, checking how many strikeouts I need to catch the guy in front of me (who has been playing Mark Mulder for the past 2 months), and the like--all so, for one brief moment in March next year, I can remind people I was the winner this year.
Don't tell anyone, but I like Ryan Howard with the first pick next year. I can't wait.