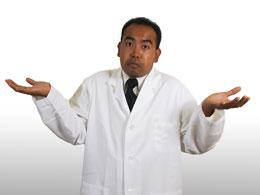 The depths to which I have been able to demonstrate utterly unremarkable results in picking games is truly astounding. I keep telling myself that I'm accumulating experience that will serve me well at the end of the year, yet I continue to lose. New rule this week: if two shitty teams are playing, pick the home team. See Tennessee and Cleveland last week. See? I'm learning.
Denver (+3) over Pittsburgh
This week's Charlie Batch special. Nothing makes me happier than betting against the Steelers and having it feel like a safe bet. The Bronchos want to atone for last weeks lost. I'm getting points with the better team in this one.
Buffalo (-3) over Green Bay
This one goes back to what I was talking about in the intro. Two craptacular teams playing, take the home team. I feel good about this new rule. Not "I'm going to win this bet" good, just "at least there seems to be some justification" good.
New England (-3) over Indy
The Patriots are a really good team. It pains me to say it, but they seem to have the ability to turn their game up to another level when they have to. Do they have to this week? Probably not. They're already running away with the division. But, I think Belicheck is determined to put Peyton Manning in the crazy house someday.
St Louis (-2) over KC
I don't have any real reason why I like this one. Just felt good. Two middle of the pack teams, take the home team. St. Louis will probably need a couple of turnovers in this one because LJ could have a big day against the Lou's defense. But I think that can happen.
New Orleans (-1) over Tampa Bay
Drew totally gave me the cold shoulder last week with a dismantling at the hands of the dreaded Ravens. I'm going to give him a reprive this week because I think it's distinctly possible that he was just trying to butter up Baltimore and make them over-confident coming into the Bengals game this weekend. And, it all comes back around to Cincinnati in the end.
Last Week: 2-3
Season: 19-19-2